Product Description
Are you still suffering from the stiff and aching wrist, electronic radiation or frequent static? Well, you reallly...reali...CONFIRM need this bracelet, Why???
Don't underestimate radiation and static electricity. We use electronic products such as mobile phones and computers every day, and these radiations directly affect our health. It is invisible, but the damage is terrible than we think!
The static electricity and radiation generated by electrical appliances can affect our brains, and it can cause fatigue, irritability, insomnia, headaches.

HotStone E-Bracelet are here to protect you from dangerous radiation and static, & to be healthy!
*STOCKS LOW* *PRE-ORDER IF RUNNING OUT*
---
Porous Design -

14-22cm

(Suitable for Women, Men & Child) 👩🏻

👦🏻

👱‍♂

Adjustable bracelet design (No more worry for size)
The new HOTSTONE anti-static&radiation E-Bracelet (new "E"NERGY upgrade)
🧲 Neodymium Magnet Therapy: improve blood circulation
⚫ Germanium Powder: reduce fatigue
🔘 Negative ions: help prevent static electricity and radiation
🔴 Far infrared: promote metabolism

▶ Reduce the risk of arrhythmia and heart disease
▶ Balance the pH in the body to neutral
▶ Reduce cell swelling
▶ Control diabetes
▶ Reduce joint and muscle pain
▶ Anti-snoring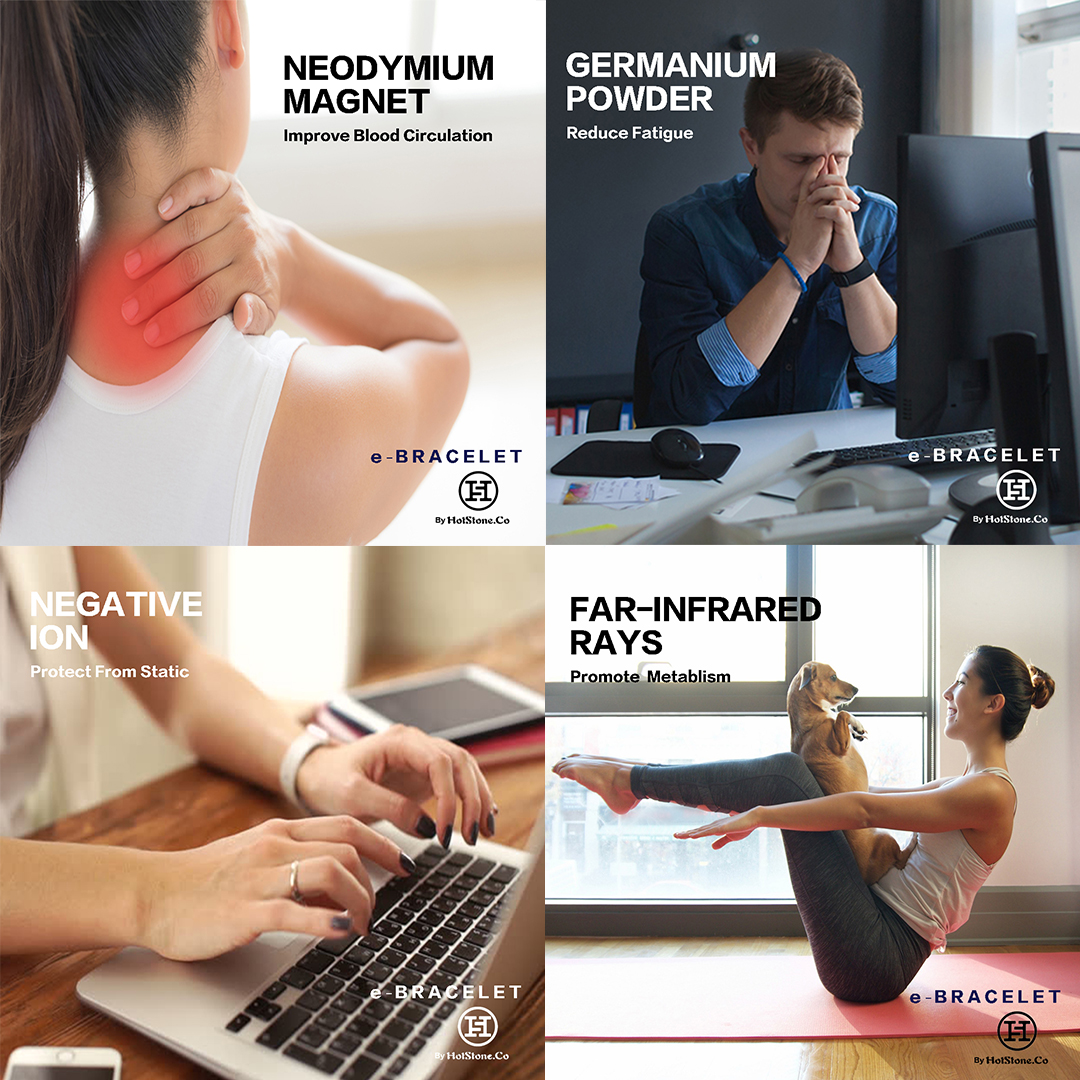 Packs with 4 special ENERGY upgrades:
⭕ Neodymium Magnet: Improve Blood Circulation
⭕ Far-Infrared Rays: Promote metabolism
⭕ Germanium Powder: Reduce Fatigue
⭕ Negative Ion: Protect From Static Shock and Radiation

Built with:
▶ Delicate Buckle Design to prevent shedding
▶ Porous Design: 14-25cm adjustable bracelet design
▶ Medical Pure Titanium Germanium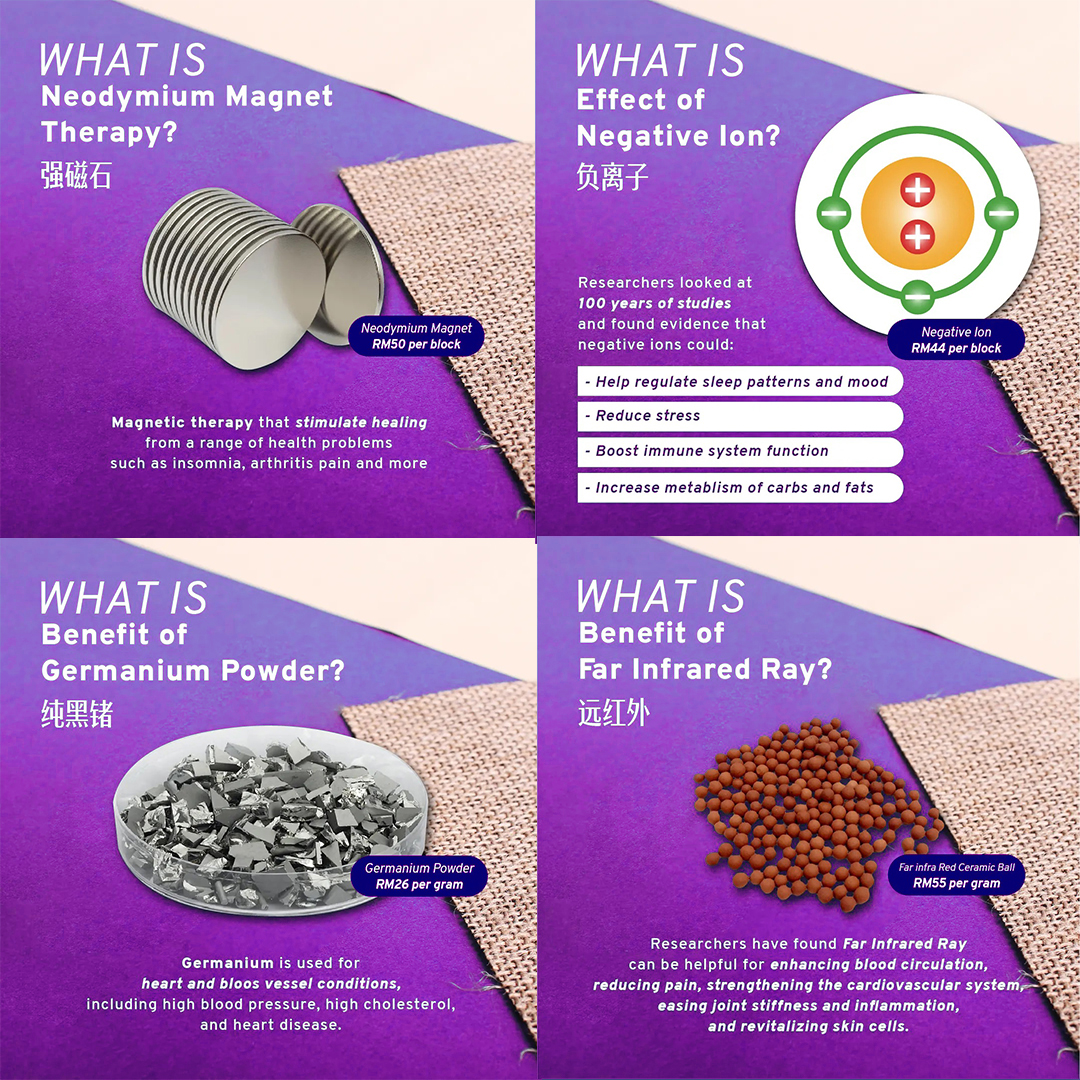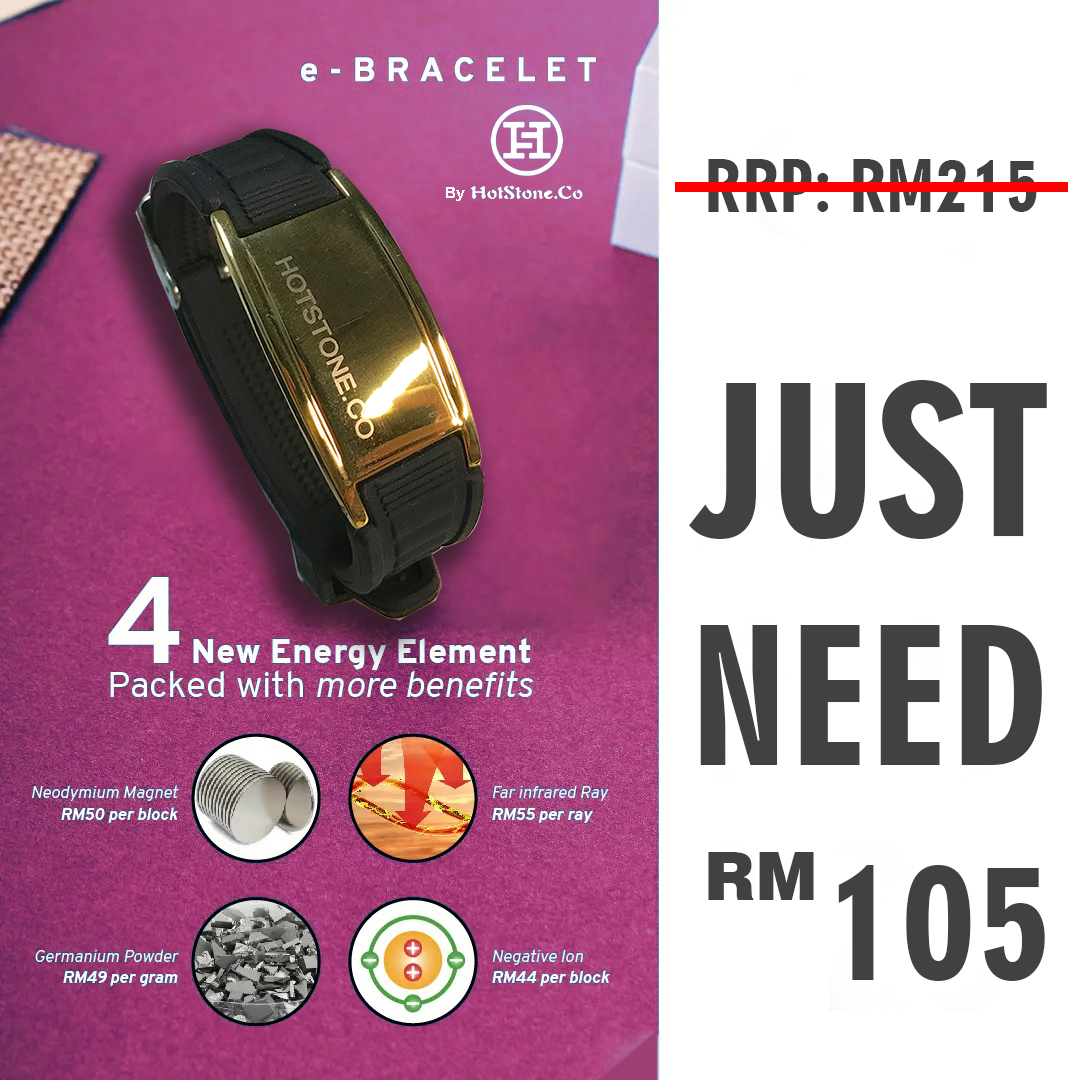 Size Guide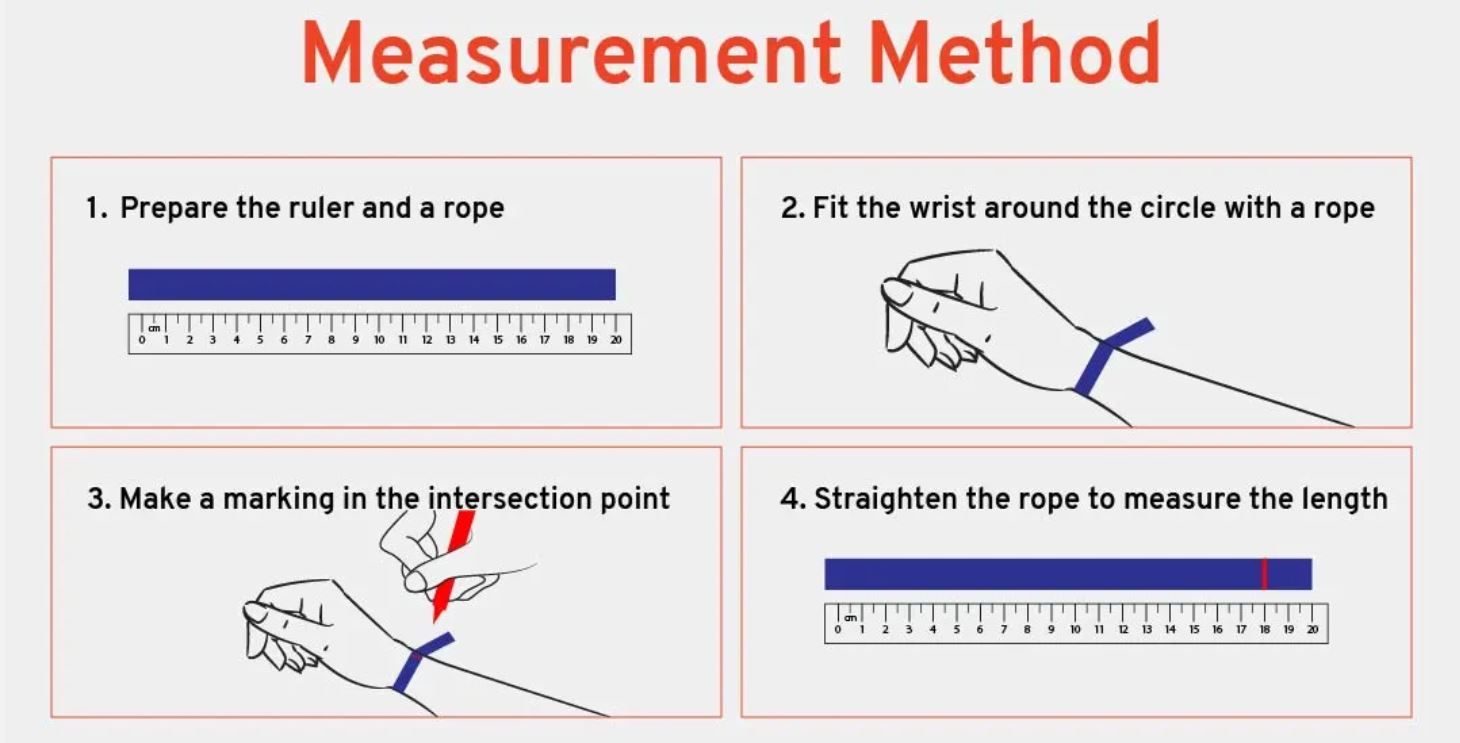 Pre-Order
Our item due of limited stock, so we just list as pre-order.


Some item are pre-order unless stated otherwise.

Should stock is not available after purchase is made, we will inform you as soon possible.
---
IF SHOWING SOLD OUT? NO WORRY ! Kindly Contact Us for enquiry.
Payment method
HotStone.Co offers various kind of Payment Methods as shown below:
Bank transfer

CDT(cash deposit machine)

FPX (Online banking)
For more information, may refer FAQ
Shipping
We do have some ready stock which available to be dispatched within 3 days upon payment received.

Pre-order items usually take approximately 10-14 days.

We are pleased to inform you that f

ree delivery is available for all purchase more than RM 250 in a single order.